Oh boy! I'm 17!
It's that really awkward age between 16, when I can drive, and 18, when I can vote. Not entirely sure what I can do now.
But, it was a good birthday. I enjoyed it much. There were many cakes for all involved 🙂
On to what's been up recently…
First off, I feel I must apologize if the Minecraft server has been a little bit slow recently. Kerosene suffered a stroke while I was being interviewed for Click Security, but it is recovering (see image below). We here at Pillow are sending our prayers to its successful recovery.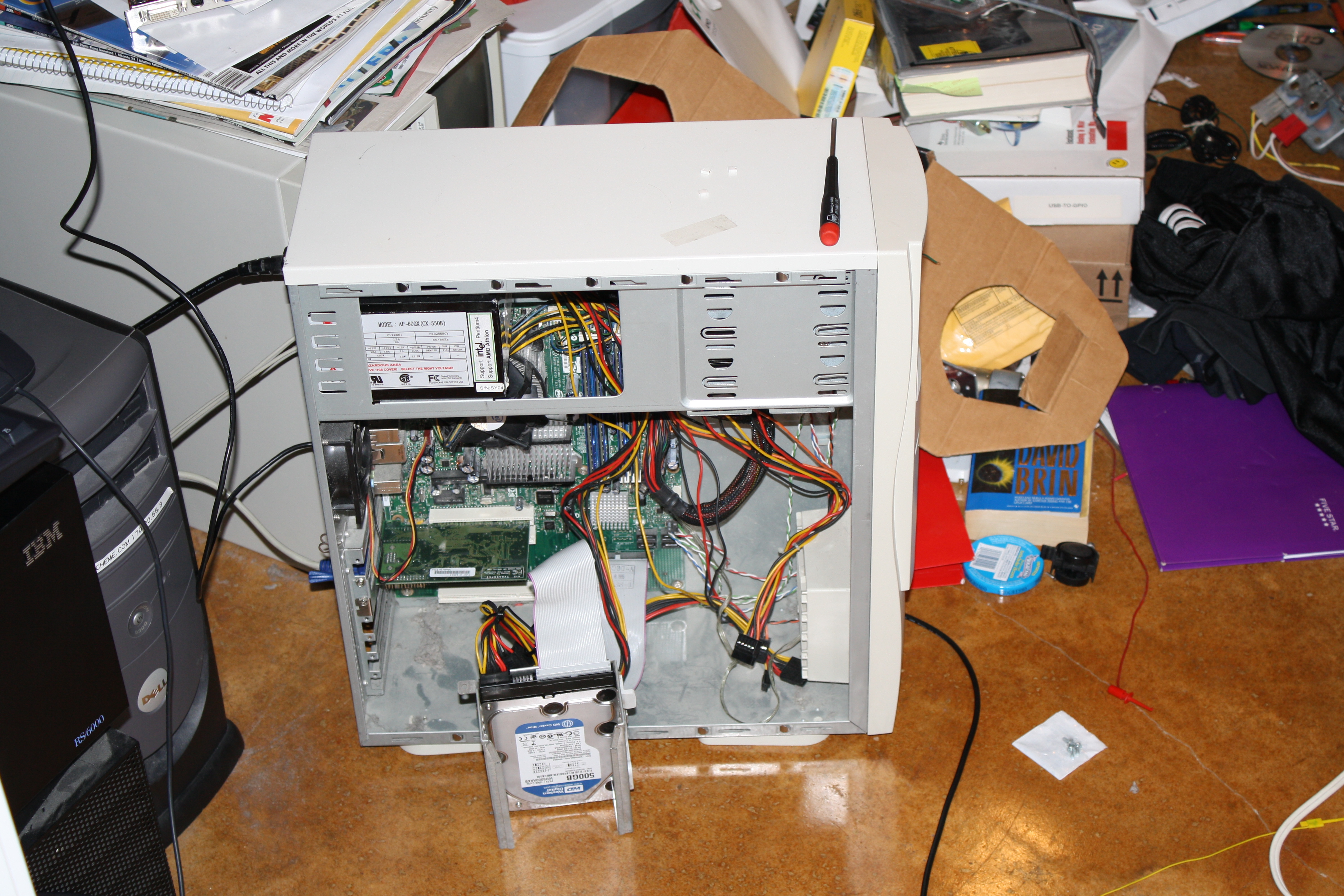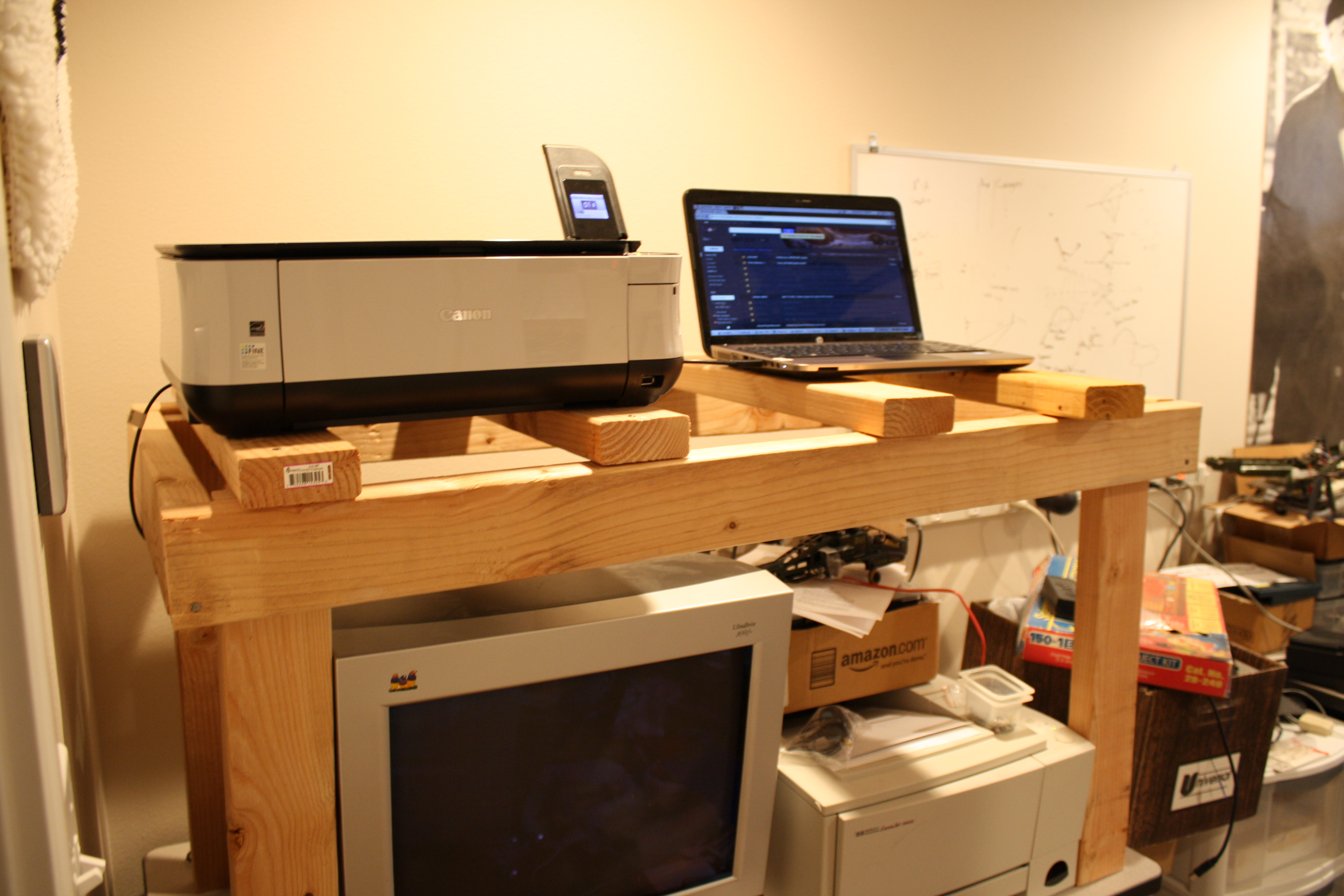 Other than that, not much is up. The other day I built a cabinet so that I could put my scanner on it (see the second image).
In other news, Facebook still doesn't think I'm a real person. Until they do, my chess app is sitting there spinning its wheels. Just a matter of time, I suppose.
Speaking of time: I recently got a new project. So, a friend of mine has been saying that I need to run a competition board for server uptimes. I also have 12 FREE months of amazon EC2… See where I'm going with this? I'm thinking I'll run a MongoDB on one of my two free machines, and I'll use Python with Twisted to run both the data collection and the web server frontend. It should be fun - I'll sign up for them in the morning, and start coding.
Would that be a good Facebook app? I can't really decide. I'm thinking I'll probably make it Facebook-agnostic.
Also, this counts as my post for April.