I would have done something productive, but I got a copy of Homeworld. The 3D real time strategy developed by Relic.
Thankfully, it runs under wine. Here's a few snapshots: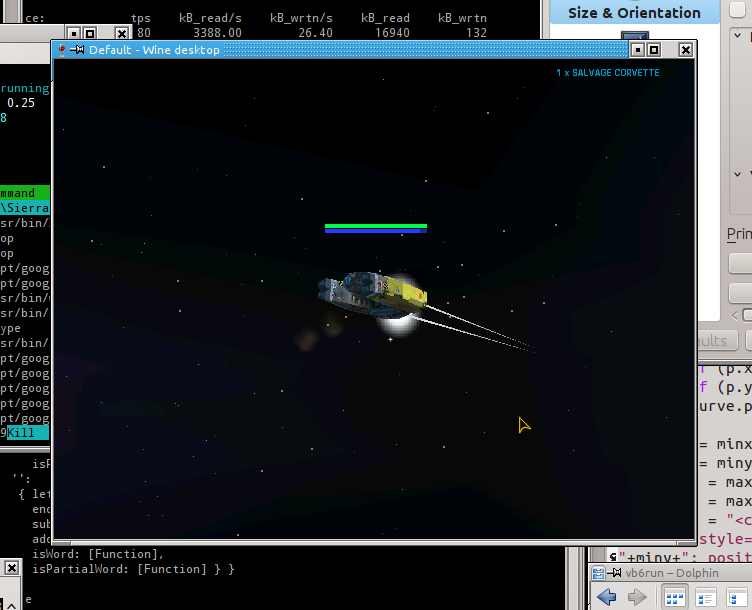 Before you hate on the graphics, remember it's from 1999. And it has a method of controlling ships in three dimensions, which makes up for all of it's hardships. Most RTS games are limited to two dimensions, but this one is actually three…
Nuthin' else to report. College is still keeping me busy.