Surprising nobody, when we got up at 10 in the morning we were all exhausted. I was so exhausted I slept in until 10. Checkout was at 11, so I had an hour to shower and pack. Everyone was groggy.
As we were walking out the door, Vittoria (our host) stopped by with her dog, Floyd, and all of our worries were washed away. Floyd truly was the most adorable little dog, and was so excited that we pet him and he even seemed to want to come with us. (He also has a sister named Pink, who we didn't see)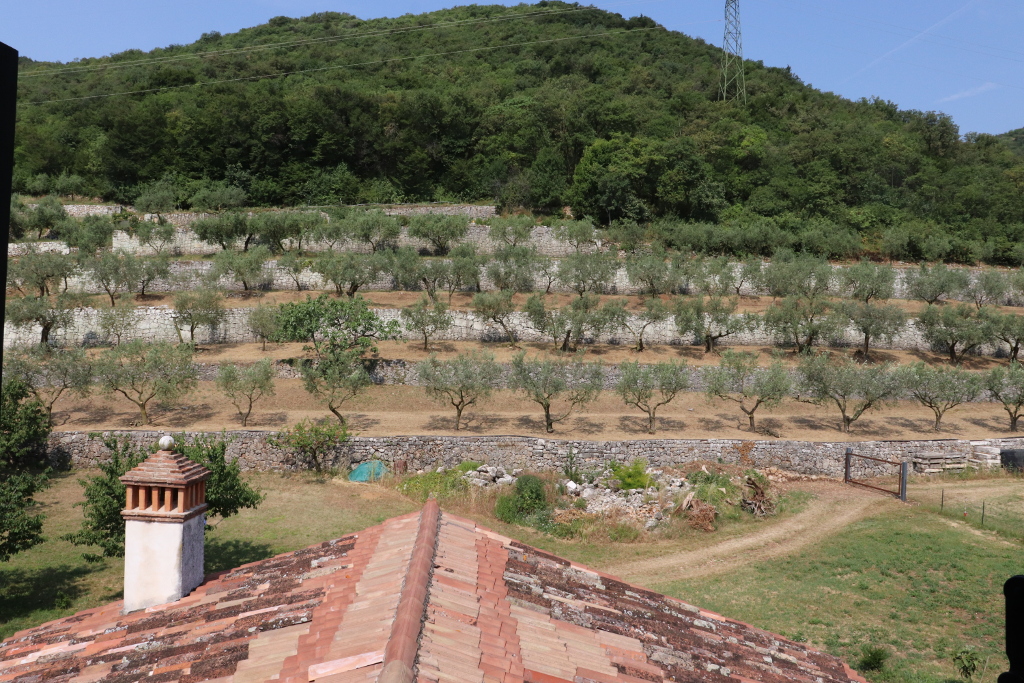 If you are ever in need of a place to stay in Verona, I would recommend that place. Apparently it's been in her family for six generations, or since the early 1800s (I estimate, assuming 30 year generations). The walls are covered with urban landscape drawings, which came from either someone who lived in the house or the IKEA "landscape drawings on napkins from many years ago" collection. The house has been recently remodeled, so it has things like electricity and running water.
We said our goodbyes and loaded into the car.
I will see you again, Italy, I promise.
We drove straight through to Innsbruck, a 2 hour drive. There we stopped for gelato. Verona was located in the foothills of the Austrian alps, so as we drove on the mountains grew up around us as we wound through the valleys between them. Oddly, the valleys were sharper but the mountains weren't as tall as the Swiss alps. In Switzerland, the mountains truly towered above us, and the valley below us, but there was enough room at the bottom of the valleys for towns and lakes. Here, in the Austrian-Italian alps, the mountains are really only large hills. In the distance we can see really big mountains, but they stayed in the distance. But the valleys are narrower, only occasionally widening enough for a small town.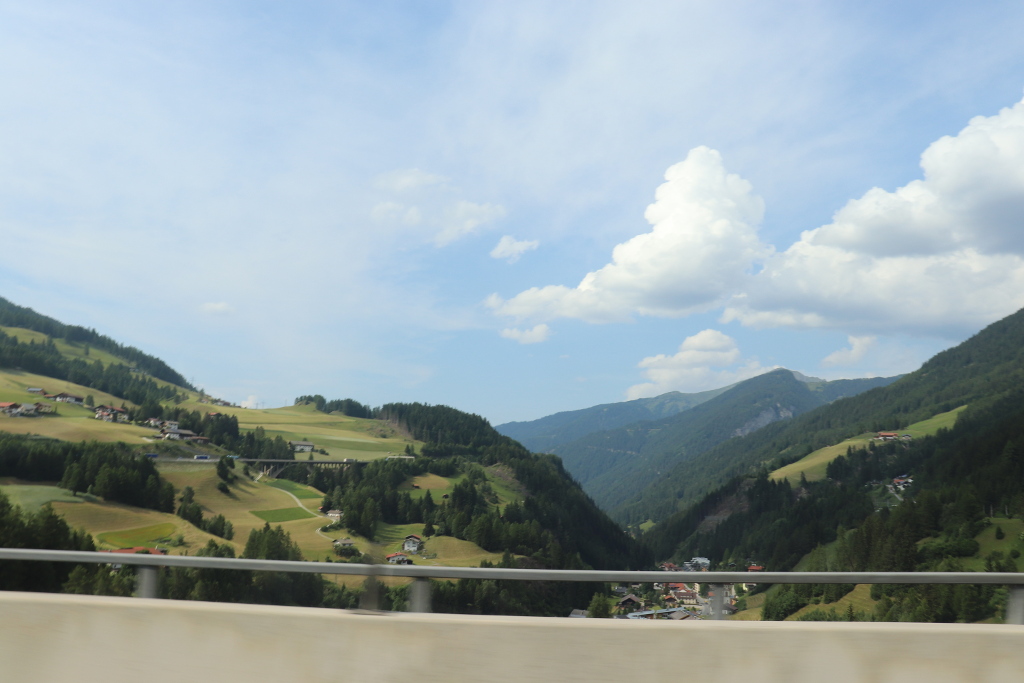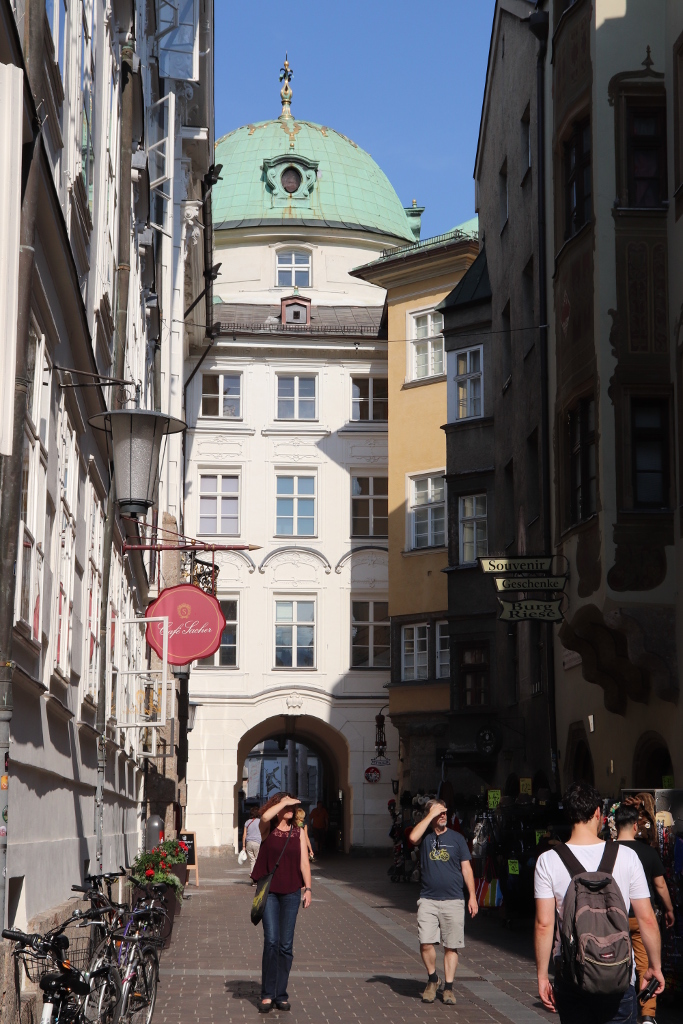 Innsbruck is a little different, terrain wise, because it's in a flat area just beneath a massive wall of mountains in the North. Here, the hills are alive, with the sound of music…
Just kidding. The views are wonderful, though.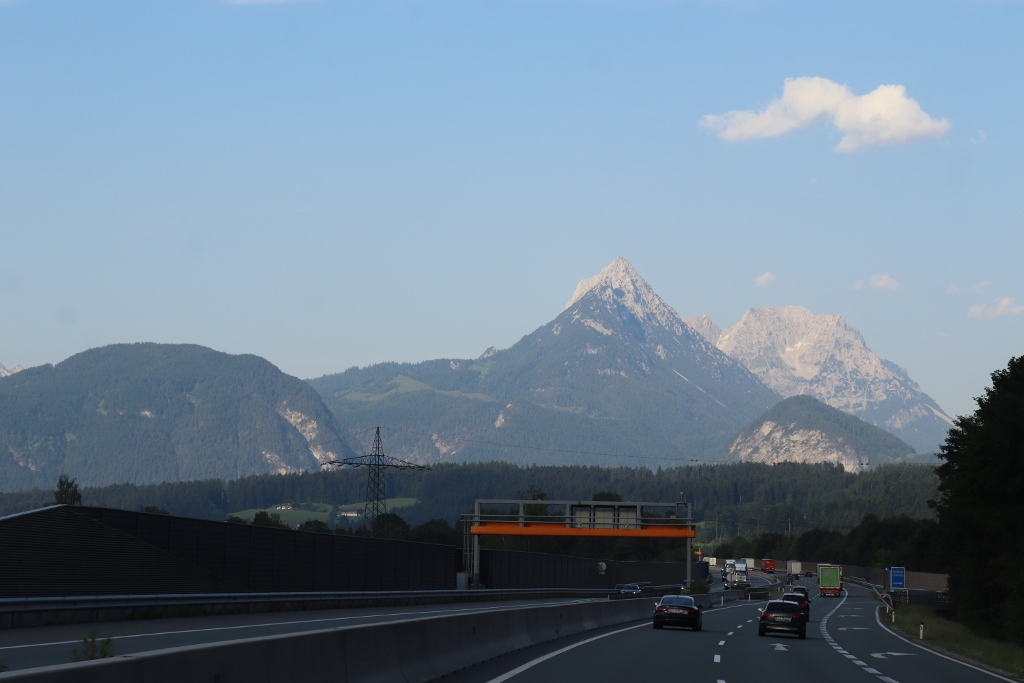 After Innsbruck, we drove straight to Munich, another 2 1⁄2 hour drive.
Our flat in Munich is rented out by a family who lives on the second floor. They rent out the first and third floors. It's a bit of a strange arrangement, since we effectively sandwich them, but that's fine. The layout is a bit weird, as well - my bedroom is literally the only way to access Dad and Kayla's room. It's like a hallway with a bed in it (the doors on each end of the hallway/bedroom close, so that's good). Being gatekeeper is nice, since then I have power, but it'll make a strange evening/morning ritual.
We went out for pizza at an Italian restaurant down the street. I got a mushroom pizza, I've grown quite fond of it as an alternative to marinara. Our flat is just across the street from a "small" brook that feeds into the main river. I say "small" with quotes because while the river is physically narrow, it is also relatively deep and fast-moving. A large amount of water is constantly moving through the canal.
No gondolas, though.
But there is a nice big church we can look at. So that's something. For me, I was just glad we made it to Munich on time and without incident.